Pediatric Dentistry Services In Rockford
---
Experienced, Friendly & Competent Dentistry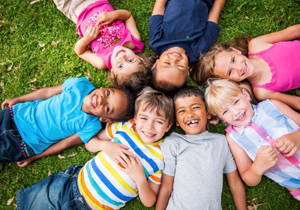 For many kids, going to the dentist is at the top of the list of things they don't want to do. But for Dr. Susan P. Anderson's Rockford area patients, it's a different story. Kids and parents love the pediatric dentistry services they receive from Dr. Anderson and her staff. Delivered in a warm and caring manner, Dr. Anderson and her team make kids of all ages comfortable with the idea of dental care.
What Is Pediatric Dentistry? Pediatric dentistry is the branch of dental science that deals with children from birth through adolescence. Our Rockford pediatric dentistry services are aimed at helping kids learn to take care of their teeth for long-term health.
Does My Child Really Need A Pediatric Dentist? No, but they do need to see a dentist they trust and who makes them feel comfortable. The biggest benefit to seeing a practitioner who has pediatric dentistry experience is in the way he or she interacts with your child. Pediatric dental offices have "just right" sized equipment, friendly and attentive staff, and the soft skills that are necessary to ease the fears and concerns some children have about seeing the dentist. The toys and prizes that are given at the end of office visits don't hurt either!
What Are The Benefits Of Seeing A Pediatric Dentist? Children who start seeing a dentist early in life learn not to fear the dentist or having dental work done. This has tremendous long-term benefits for the child's oral health. In addition, a pediatric dentist may be able to alert you to teeth that are coming in wrong and advise you on the need for braces or other appliances so you can start planning for that well before the teenage years.
When Should My Child First See A Dentist? Dr. Anderson recommends that parents bring their children in for their first dental check-up when they are two or three years old. Anytime after they have all of their baby teeth in is a good time to start dental hygiene visits. The best time to bring them in is before there's a problem so they can learn to associate the dentist with good visits and develop trust.
How Can I Prepare My Child For Their First Dental Visit? Talk to your child about what to expect at the visit. Let them know that the dentist will want to look in their mouth to "count their teeth" and that they will get to lay down on a moving chair so the dentist can get a good look! Encourage your child to ask questions of the dental staff and ask about the different tools found in the exam room.
What Else Can I Do To Alleviate My Child's Concerns About The Dentist? The best way to help ease kids' dentist anxiety is to model good dental behavior yourself. Get your child into the habit of brushing and flossing every day. Talk to them about their teeth and your own. Let them know that you see the dentist too. Encourage them to ask questions and answer them as honestly as possible.
Make An Appointment To Rockford Pediatric Dentist Dentist Susan P. Anderson Today
Get your child started off on the right foot for dental health by scheduling a pediatric dentistry visit with Dr. Susan P. Anderson today. Contact Susan P. Anderson, DDS General Family Dentistry at 815-623-1900 to schedule an appointment.